New Treatment for Blepharitis Dry Eye Developed
Researchers at Save Sight Institute, a centre of the University of Sydney, have developed an eye drop which uniquely addresses all underlying aspects of Blepharitis, an inflammatory eye condition found in 40 per cent of routine eye consultations. In the United States alone it is estimated that 7.1 million people over the age of 40 suffer from dry eye, most experiencing ongoing irritation and pain. Principle inventors Dr Kenneth Ooi and Clinical Professor Stephanie Watson conducted a four-week clinical study with ten patients, finding that the topical therapy clearly decreased signs and symptoms of blepharitis. Now available for licensing, a provisional patent has been filed by Sydnovate, the commercialisation arm of the University of Sydney.
According to Prof Watson: "Current treatments only address the Symptoms of Blepharitis, and can have significant side effects. Based on atorvastatin, this new eye drop treats both the causes and the symptoms of blepharitis, safely and with no steroid-related side effects." Dr Ooi points out that current approaches to treating blepharitis include a tedious eye-lid hygiene routine which many patients, especially the elderly, find impossible to maintain: "Artificial tear drops offer only temporary relief of symptoms and despite steroid or cyclosporine drops being available, they do not address the underlying condition, can cause numerous ocular side effects and can be expensive to manufacture in the case of cyclosporine."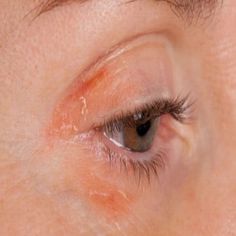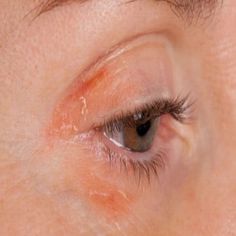 The new statin eye drop decreases cholesterol production and down-regulates pro-inflammatory cytokines thereby improving tear film stability and reducing inflammation and dry eye. Conjunctivitis may also be decreased because bacteria could be deprived of a nutrient-rich cholesterol environment, and there is no steroid-associated intraocular pressure increase or cataract development. There is also a faster onset of action compared with cyclosporine eyedrops.
Offering pharmaceutical companies a number of advantages, the eye drop is cost-effective to manufacture compared with other anti-inflammatory agents, and can be combined with lubricants, antibiotics and/or steroids to enhance the therapeutic impact. The eye drop also has potential to treat other conditions such as post-LASIK dry-eye, Sjogren's syndrome, rosacea, atopic keratoconjunctivitis, ocular cicatricial pemphigoid and episcleritis. Parties interested in licensing this novel Blepharitis Treatment and dry-eye should contact Lauri Olivier from Sydnovate on (02) 9036 9640 or HYPERLINK "mailto:lauri.
Resource Link;  https://www.insightnews.com.au/_blog/NEWS_NOW!/post/new-treatment-for-dry-eye-and-blepharitis-developed-at-unisyd/
Related Information:
How to Get Rid of Blepharitis with Natural Remedies
11 Best Natural Treatments of Blepharitis
Protect Your Eyes From Blepharitis Common Eye Conditions
Natural Home Remedies for Blepharitis