While doing a research on Benign Essential Tremor we came across this aeticle on NINDS web portal. The title 'What Research is Being Done?' Caught our attention. Here we are pasting the same aticle or let's say the para that was of interest to us.
What Research is Being Done?
The National Institute of Neurological Disorders and Stroke, a unit of the National Institutes of Health (NIH) within the U.S. Department of Health and Human Services, is the nation's leading federal funder of research on disorders of the brain and nervous system. The NINDS sponsors research on tremor both at its facilities at the NIH and through grants to medical centers.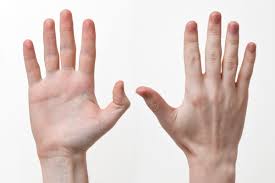 Scientists at the NINDS are evaluating the effectiveness of 1-octanol, a substance similar to alcohol but less intoxicating, for treating essential tremor. Results of two previous NIH studies have shown this agent to be promising as a potential new treatment.
Scientists are also studying the effectiveness of botulinum toxin as a treatment for a variety of involuntary movement disorders, including essential tremor of the hand.
We will be back with some new research soon because we love to share what we find.
Related Information:
Natural Remedies for Benign Essential Tremor and Tips for Surviving
Benign Essential Tremor Treatment Shows Promise
7 Herbal Treatment for Benign Essential Tremor
How Do Individuals Get Benign Essential Tremor