Pemphigus
Are you wondering what Research Is Being Conducted on Pemphigus?
A lot of you must be wondering about this that is there any research being done on Pemphigus? Here we found useful article on National Institute of Arthritis and Musculoskeletal and Skin Diseases website.
Source: https://www.niams.nih.gov
We picked up this excerpt from the whole article which attracted our attention.
Here it is. Read on!
The National Institute of Arthritis and Musculoskeletal and Skin Diseases (NIAMS), supports a broad range of research on pemphigus to better understand what causes various forms of the disease and to develop better treatments. When researchers began to understand that pemphigus is an autoimmune disease, they were able to target their laboratory studies on immune function and to apply research advances in other autoimmune diseases to pemphigus. They have already clarified that effective therapies against this disease must stop production of the antibodies that attack the skin cells.
Environmental and genetic risk factors. Researchers are trying to determine the environmental and genetic risk factors for pemphigus by studying populations that have high rates of the disease, such as people living in certain rural areas of Brazil.
Basic research. Scientists are conducting laboratory studies of antibodies that attack skin cells to determine how different antibodies contribute to this disease. They are also studying the genes involved when the body's antibodies attack healthy tissue.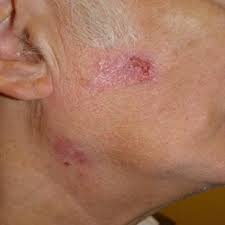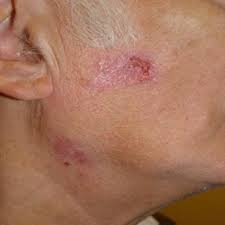 Other NIAMS-supported researchers are studying animal models of various forms of pemphigus to define the events that trigger the development of the blistering skin and mucous membranes.
 Investigators have found that a certain protein, called p38 mitogen-activated protein kinase (p38 MAPK), is activated in mice with pemphigus, and that blocking this protein prevents blisters. This may lead to a way to prevent a specific immune response without having to suppress the entire immune system.
Desmoglein is the target of antibodies in pemphigus. Researchers are looking at how desmoglein functions as a cell adhesive and how pemphigus disrupts that function. Desmoglein also appears to have a role beyond that of cellular adhesion, and researchers are studying its role in forming skin cells.
Designing better treatment options. Other scientists are devising treatments to avoid the use of corticosteroids altogether. They are working to design drugs that more effectively inhibit antibody formation without the side effects that can occur with current treatments.
Hope you found this meaningful. For more information you can visit their website directly by clicking on the following link:
https://www.niams.nih.gov/Health_info/Pemphigus/default.asp#11